American Plumbing Inc.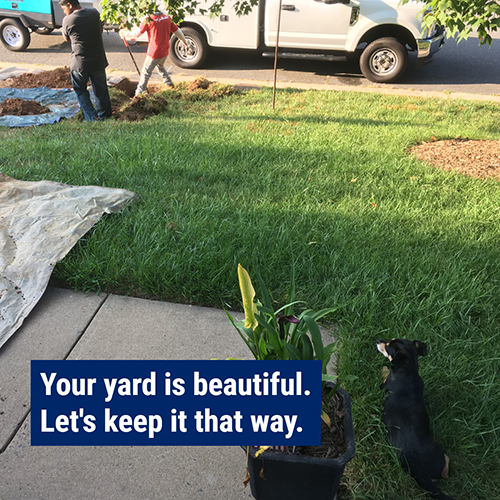 When searching for water line repairs or replacements, look no further than the experienced team at American Plumbing. Our family perfected the trenchless method over 30 years ago and have specialized in this service ever since. This keeps your landscaping intact with only a few holes required. We always provide estimates for free, and we'll be available to answer any of your questions. Beyond the work we do, we value the relationships we build with each customer. You can count on our prompt and courteous service to make this process smooth and predictable.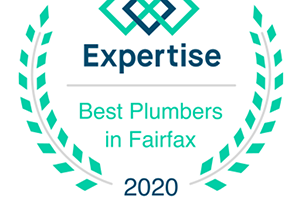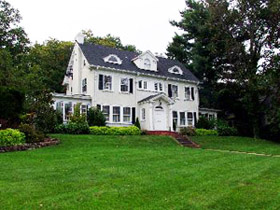 American Plumbing Incorporated water line repairs, services, installations and replacements without total yard excavation throughout Virginia. We can replace your main water line, and preserve your lawn and landscaping during most water supply line replacements and repairs.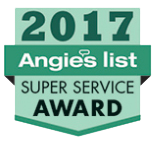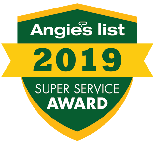 Serving all of Northern Virginia, including Fairfax County, Arlington County, Falls Church, Alexandria, Loudoun County, Prince William County, Fredericksburg, Stafford County, Fauquier County, Rhappahanock County, and the District of Columbia.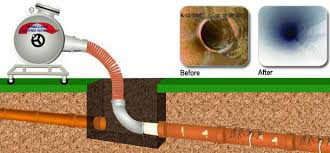 As licensed and insured plumbing contractors, we offer 24 Hour, 7 Days a Week Service and provide a 10-Year Guarantee on Parts and Labor.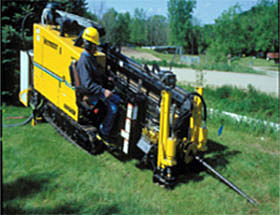 At American Plumbing, waterline repair and replacement is our specialty. We devote all our plumbing and construction skills to be the best underground water and sewer contractor in the area. We have worked diligently to maintain the skills, knowledge and equipment to keep up with the demands of today's customers.
Our directional drilling knowledge and experience offers our customers the most practical and efficient way to replace broken water pipe. We've been doing directional drilling to install water services since 1996 and have successfully installed over 20,000 water services for residential and commercial properties.
More importantly, trenchless waterline installation and repair technology maintains the appearance of your property. Our experience has allowed us to see every type of property in the region, and we use the most practical and cost efficient way to complete waterline installation and repair jobs for our clients to get them back in service in a timely manner.
| | |
| --- | --- |
| Before | After |
Your main water line runs from the street to your home. American Plumbing uses special equipment and up to date technology to replace your deteriorating and unreliable polybutylene water supply line with long lasting, reliable and durable copper tubing. This drastically reduces the chance of breaks, leaks and interruptions of water supply to your home and damage to your landscaping.
You can depend on us for
timely, efficient and
professional friendly service
to restore your water service
to your home.
American Plumbing is a proud member of the Better Business Bureau, providing customers with excellent service throughout Virginia.

We are rated A-Plus on Angie's List and A-Plus by Consumer's Checkbook.


We are Happy to Help and Service Your Water Line Replacement Needs!

For any Questions, Comments or Free Estimates, Call:
American Plumbing
Water Line Replacement Specialists

Phone: 703-906-7599
Testimonials
We highly recommend Dan and American Plumbing! They just finished our water pipe line replacement and it looks like they were never even here! They responded within 5 minutes of our call to Dominion and scheduled us right away. The whole job only took them about 4 1/2 hours to replace our entire line. Thanks so much!!
--Jill and Stacy
I would highly recommend American Plumbing. The response time was amazing. They were great to work with. They arrived on time, went straight to work and were finished in a very short time. They left my property as if they had never been there. I am grateful that Dominion Power sent American Plumbing to repair my water main leak.
-- Ron Penn
I'm still absorbing the total fascination of watching Dan of American Plumbing in action! Having witnessed, not long ago, my neighbor's experience with a waterline replacement, I was prepared for massive yard invasion, tree loss and a timely project. None of the above took place. I highly recommend these professional gentlemen and their skilled craftsmanship in their expertise. Many thanks!!!
-- Dianna Johnson