Our goal is to match or beat any written estimate by $500 on water service replacements
Waterline Repair & Replacement
Our Work
We specialize in water service repairs and replacements from the water mains to your home without total yard excavation. We install the new water main service through the existing water service. By using this method, the new pipe or water line is further protected by the existing service. If we are unable to use this technique, we can mole underground, resulting minimal damage to your yard.
We are able to locate your water lines, make repairs to water supply lines and provide total water liner replacement in most cases without damage to your lawn with the tools state of the art equipment and technology that we use. American Plumbing has thousands of very satisfied customers.
Do you have a leak in your water supply line to your home?
Have you noticed an unusual increase in your water utility bill?
Is there an area in your yard that is constantly moist or soaked?
Do you think you hear water running constantly?
Do you know the water line to your home is your responsibility?
If you have already checked for leaking faucets, toilets and visible pipes or water lines and you still think something is wrong, you can verify if you have a leak in your water line by calling your local water authority. Your local water authority can determine if the leaking water is treated or uncontaminated water (which would determine that there is a leak in the water service), or if the water is untreated (meaning it is ground water). This is usually a free service provided by your local water authority in your town or county.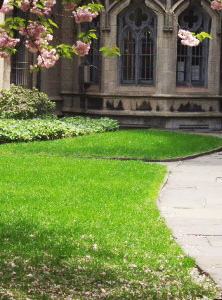 Once you have determined you need repairs to your underground water supply to your home, then call American Plumbing Inc. We are THE Underground Water Supply Line Repair and Replacement Specialists of Northern Virginia including Fairfax County, Loudon County and surrounding communities.
Why Do Water Lines Break?
Water supply lines break or develop leaks for many different reasons such as conditions in the ground surrounding the pipe like tree roots, rock, ledge and the ground settling with weather change through the seasons. Breaks and leaks can also be caused by defective material such as polybutylene tubing, age, normal wear and tear or accidental damage. Your water line could be damaged if there was recent digging or landscaping without first locating and marking the water supply line to your home.
Why Choose American Plumbing For Your Water Line Replacement And Repairs?
You should ALWAYS choose your contractor wisely making sure they are a reputable, reliable, professional, licensed and insured contractor. Your plumbing contractor should have verifiable references reflecting high standards and pride in their work.
You can check with the Better Business Bureau to see if a contractor has any complaints registered with that organization, thereby increasing your protection from getting unsatisfactory performance and other possible problems. You can contact the BBB at 202-393-8000 or online at www.bbb.org.
Make sure the plumbing company or contractor that you hire is in the PLUMBING business. Many contractors do plumbing as part of their business or are jumping into plumbing because their primary business (housing, irrigation, etc.,) is slow. These companies will not provide you with the expertise and equipment needed to perform replacement or repairs of your water supply line without delays, complications or possibly damage to your lawn.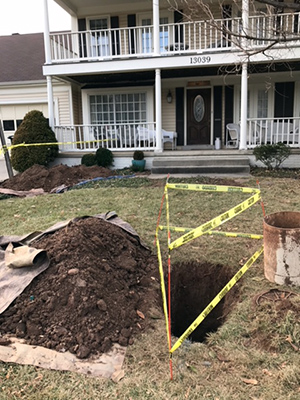 BEFORE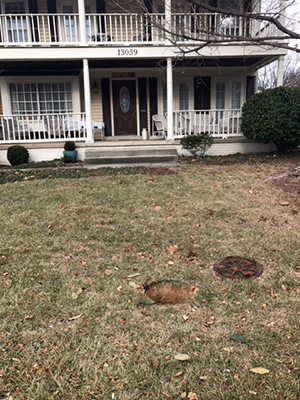 AFTER
American Plumbing Inc. is a member of the Better Business Bureau in good standing. We are fully licensed and insured and our impeccable reputation for excellent service for water line replacement and repairs to your home is reflected by our many references of satisfied customers. A few of our many testimonials are below and we will be happy to furnish local references in your area upon request if possible.
American Plumbing licensed plumbers are Specialists in Water Line Replacement for residential homes and that is all we do! We provide you with excellent, reliable service and written guarantee for all our work!
If the services needed are covered by your home owner's insurance policy, we are willing to work with your insurance company on any job.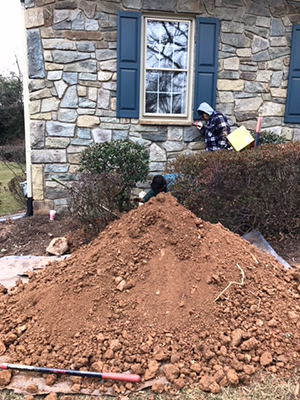 BEFORE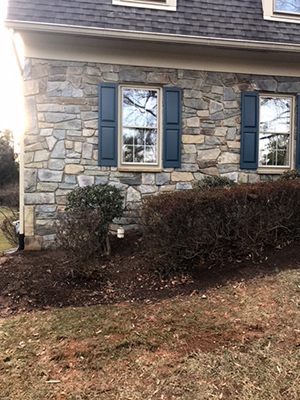 AFTER